Google's Free Keyword Tool
Hey Rob, I'm not sure if you have this sweet little tool to generate keywords quickly, I use it all the time. I know there are tons of keyword you can use to generate a list of keywords. For quick campaigns I like to use Google AdWords free keyword tool . The tool is basic but it does the job, and you can download the keywords into txt or csv formats. It's nothing great but for quick keyword lists it's perfect.
On another note it's time I loose a few pounds. I plan on taking a photo of myself in the next day or so and posting it on my blog, we can compare results in 4-5 weeks and see how much weight I have lost. How am I going to drop my weight, easy.
Quick Way That I Personally Have Lost Weight

Don't each munchies after dinner, except for carrots, celery and a few almonds
No eating out at all
Watch carbs very closely
Walk some more
No pop (coke, soda, blah, blah , blah)
Right now my weight is lbs, so my goal is to drop. I have lost weight before then it crept back up after awhile. I'm not huge or anything but I hate having the double chin, looks lame on me. I wasn't meant for 2 chins, so 1 has to go. I'm at 188 lbs and I promise you it will come down to 175 lbs.  I will loose 13 lbs by June 7th, but I think even sooner. I will blog about my weight loss when I feel there is something to share.
That's all for tonight people.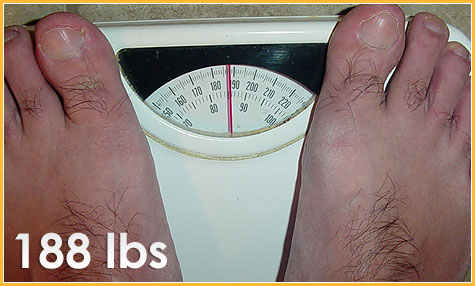 CV |
affiliate marketing
,
daily life
,
Google adwords
,
tips
|
04 8th, 2008
|
No Comments »
FireFox Extensions To make Your Life Easier
I didn't feel like working on my Google campaigns this morning, so I was surfing and decided to see if there were any FireFox extensions to make my life easier. One thing I hate doing is filling out forms and passwords. Check out the extensions I use, might be helpful to your daily tasks.
FireFox Extensions
InFormEnter 0.5.5 – InFormEnter adds a small, clickable icon next to every input field in a web form, from where you can select the item to be inserted – no typing required. You can configure it to display your frequently used information such as name, email, address.
Active Whois plugin – If you regularly check whois information of web domains then this extension will save you tons of time. You can easily get details about any Web site owner and its host server
IMacros – This pluggin is designed to automate the most repetitious tasks on the web (can record any sequence of events on your web browser). If there's an activity you have to do repeatedly, just record it in iMacros. The next time you need to do it, the entire macro will run at the click of a button!
CV |
tips
|
03 11th, 2008
|
No Comments »
PSS, These GoDaddy Promo Codes Still Work, Get Your Discount Domains
I had to renew 2 .com domains and found an older post of mine with GoDaddy discount codes, well they still work.  Just in case you need to buy or renew your domain name, you can get .com domains for $6.95. Find the GoDaddy promo codes here . Please email if you find a coupon code that doesn't work.
CV |
tips
|
03 3rd, 2008
|
2 Comments »