What's Goin On?
Vegas

Hello! Remember me? Yeah I don't post much anymore, it's the way it is live with it! Surprisingly I feel like posting today, wow. I'm heading back down to Vegas to close on 2-3 more rental properties, yeah I'm a machine I can't stop. I get a rush from buying investment properties and I like the monthly checks in the mail . I'm heading down and staying for 10 days, the weather in Vancouver is on/off rain and sun so it's not too bad but the sunny 30 celcius temps of Las Vegas will be very welcome.

$$$ Goal

I'm on quest to make my $1,000 day profit which looks like it's going to happen in the next month, soo stoked on that. I have been trying to find a way to get my profits with soo many of my old marketing ways becoming obsolete it has been a real challenge to say the least. It looks like what I am doing now is working, so I will be pushing forward in that direction fo shizzle..
I'm thinking once I reach my goal I will treat myself to an IPhone so I can waste even more time online for no reason, LOL. There is no point in working hard if you don't have some fun and enjoy yourself, right? The IPhone has some great uses and cool applications that will come in handy, still a waste of $$$ but whatever. I'm thinking I will use it to post pictures on Twitter instantly so people can see what I'm up to at that exact second. Silly? Yeah maybe but everyone else is doing, I need to join the crowd right!
If anyone has info on where to get the best IPhone plan in Vancouver, email me please.
Hiking This Morning

I just got back from hiking in Deep cove North Vancouver on the Baden and Powell trail which is pretty cool. We ended hiking 4 kilometers (there & back), to the Indian Arm lookout point which is very scenic (see pics below). I was tired doing the hike because I'm out of shape but it was fun and felt great after wards. I'm thinking this should be a weekly thing, it's free, peaceful and a good way to unwind and it's only about 15 minutes away from my house.
PS: I'm not sure if I'm going to post more, we will see if this blogging energy keeps up!
Baden & Powell Trail in North Vancouver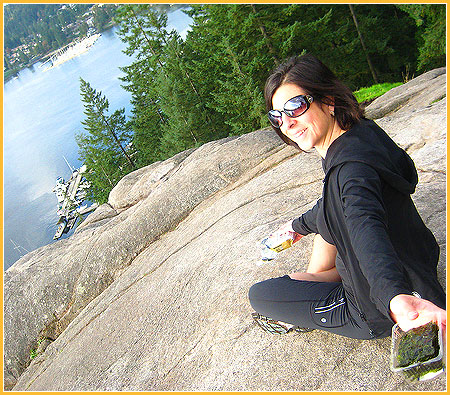 Eating dried seaweed, and it actually was pretty good. I wish she would have brought more!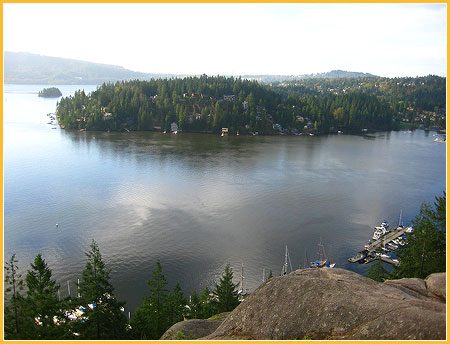 view facing down to the Deep Cove Marina…
Hiking up Baden & Powell trail, it takes about one hour each way for us out of shape people.
Indian Arm in the background.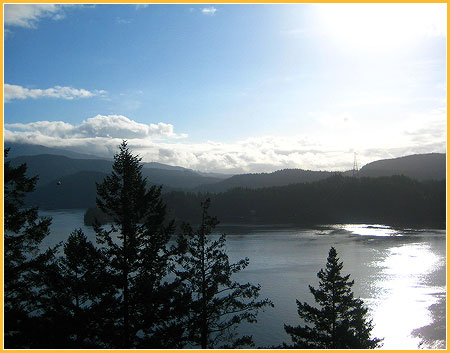 the small island on the right is for sale for only $7,000,000 and it has 3 houses on it but no running water. You can commute by boat to work.
That's all for now, time to hit Price Smart for some food shopping… Ciao
CV |
daily life
,
family life
,
photos
,
vancouver
|
10 11th, 2010
|
No Comments »