Getting Things Done Before I Take Another Day off
Not too much going on my end. I'll be heading out to Harrison Hot Springs next week for a 1-2 day breakation.  I'll be booking a room today at the Harrison Resort And Spa. At first I didn't want to go because we just got back from a one week  vacation in WestBank/Kelowna. Then I remember a few guys like James Martell (Internet marketer) saying that if you have a vacation coming up and you need to get work done before you leave it forces you to work fast and efficiently. This seems to be the case cause I want to get some stuff up and running before I head out. It's all psychological but it works so whatever. I got a nice chunk of work done but still more to do, besides it's only one day anyways.
Tomorrow is my daughters birthday, turning 3 years old already! So hard to believe seems like 6 months ago she was born. Time goes soo fast, it's scary…
Oh yeah: Tomorrow there is an affiliate meet up happening in Vancouver at:
Saltlik Steak House (private area on third floor)
1032 Alberni St
Vancouver, BC V6E 1A3
1.604.689.9749
Neverblue is sponsoring and will be covering the cost of appetizers, thanks guys!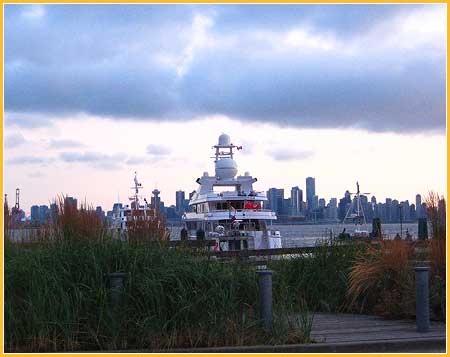 shot of downtown Vancouver from Lonsdale Key in North Vancouver.
Lions Gate Bridge taken from Amble Side West Vancouver
Stanley Park taken from Amble Side West Vancouver
bon fire in West Bank, B.C. (looks like a ghost behind the fire but it's wifey…)
bon fire in West Bank, B.C.
CV |
Uncategorized
|
07 14th, 2009
|
1 Comment »